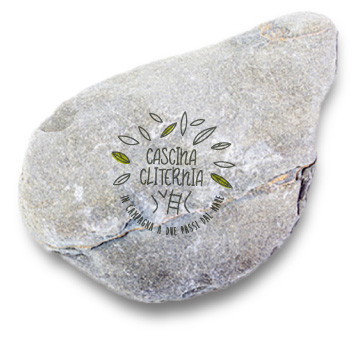 Cascina Cliternia has changed our life. Despite our non agricultural background, the peace and harmony that we breath here involves us in a country way of life. Nature has awakened in us the true values of life, a slow and sustainable way of living, respecting nature. We hope that the same feelings will be felt by those who stay here with us. (Silvia and Fabio, hosts)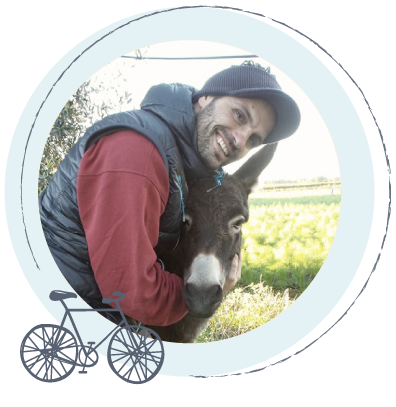 Papà Fabio
He is a farmer, an
osteopath
, a snowboard instructor, a skier, a surfer, a cyclist ... a great sportsman. Fond of nature, he has always been committed to the defense of the environment and animals. He received the farmhouse from his grandmother Assunta, pledging to continue the cultivation of land and recreate a happy oasis, for his family and for the many species of animals that live in the area. Fabio respects and is committed to ensuring the well-being of all living beings. He particularly cares about the sea and the beach. For years
he has been personally involved in the cleaning of a stretch of beach a few kilometers from Cascina Cliternia
, to better show guests the beauty of the Molise Mediterranean bush.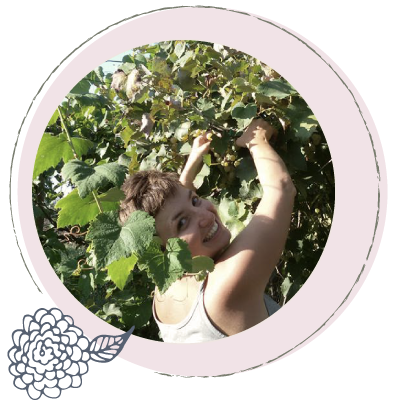 Mamma Silvia
She left Bologna, where she worked as an accountant, to create with Fabio a dreamy piece of paradise in his homeland: Molise. A lover of nature, animals and manual work. She dedicates herself with passion to the care of the farmhouse: she loves to restore furniture and antiques to make original furnishing accessories, crochet, cook delicacies with seasonal products and take care of all the puppies around the house. She loves to invent and build games for little Damiano, inspired by the Montessori and Steiner pedagogy. She shares her love for outdoor life with Fabio, respect for animals and the environment and also has his same passion for sports.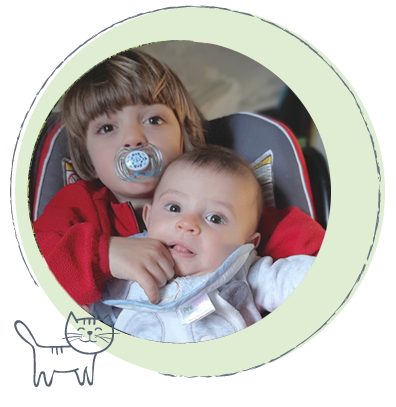 Damiano and Fabrizio
They are the princes of the house, the unconditional joy of mom Silvia and dad Fabio, who decided to make Cascina Cliternia for them too. A dream that can be handed down to them as it was handed down to them, an uncontaminated corner of the world that reflects the true values ​​of life and respect for nature. Damiano likes to participate in the work of the garden, watering, hoeing, running, cycling. Fabrizio, the latest arrival, likes to smile, doze in the shade of the mulberry tree and watch mom and dad take care of the countryside. In the garden there is a real playground built around them which are the biggest users as well as creators with the help of dad Fabio.
Buddy, Elsa, Olaf, Gino, Nonna Micia, Chiara, Red Panther, Cat Fighter... are our feline friends. Saved from situations of abandonment, they share the farmhouse garden with us. They are cuddly and playful, they love being in the company of people and enjoying the sun and the quiet of life in the countryside.

Thanks to the contribution of the guests who come to visit us during the summer, these animals have the opportunity to live in a better place than the kennel and the street and are lovingly cared for by Silvia, Fabio, Damiano and Fabrizio.